You've seen DUI checkpoints in movies, and they are always the hero's nightmare. Cops pulling over everyone on the road to see if they are drunk sounds like a strange and borderline unlawful thing to do. However, many states use DUI checkpoints to try to reduce the number of DUI-related injuries by catching impaired drivers or deterring others from driving at all.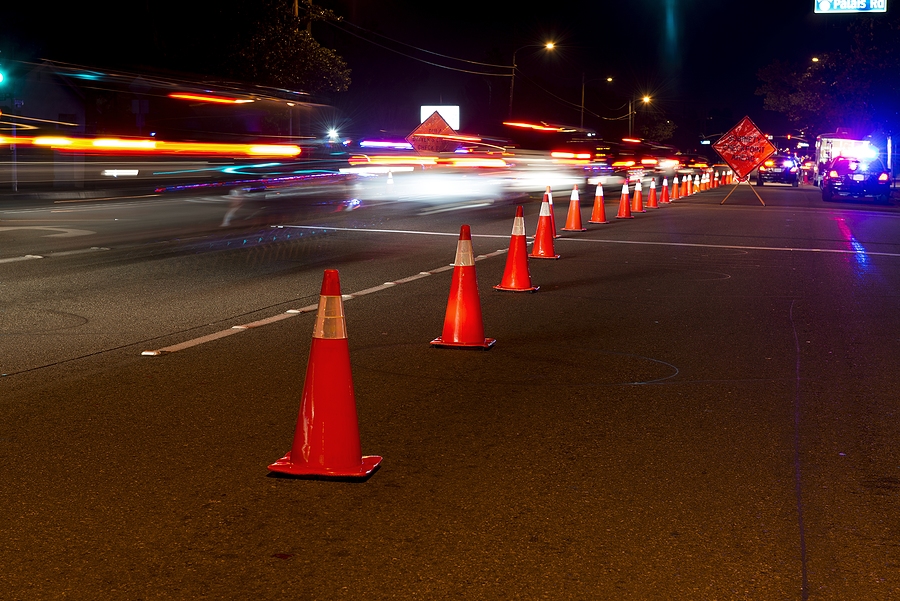 DUI checkpoints are a hot topic now because states are considering the implications of using them. Not all places use or even allow checkpoints. Here is what you need to know about DUI checkpoints in Savannah, GA.
What is a DUI Checkpoint?
A DUI checkpoint is a procedure used by law enforcement to try to catch or deter driving under the influence. Police often set up a checkpoint, essentially a roadblock where everyone passing through is stopped so the police can see if they are drunk.
DUI checkpoints are used sparingly and only under specific circumstances to avoid creating traffic problems. However, they can be effective in catching impaired drivers who are on the road.
DUI Checkpoints Are Legal in Georgia
DUI checkpoints are legal in Georgia. Their use varies based on police departments, but there are uniform rules that must be followed for the checkpoint to be legal. All DUI checkpoints must:
Be approved by a supervisor in advance
Have at least two uniformed officers
Have at least two officers with the appropriate training
Stop all vehicles with no exceptions
Be clearly marked and well-lit
Failing to meet any of these conditions could mean that the checkpoint is illegal and any stops or arrests made at the checkpoint are invalid.
DUI Checkpoints in Savannah, GA
You may experience a DUI checkpoint in and around Savannah, GA. DUI checkpoints are often set up on roads close to areas where drinking is expected, such as around bars on holidays. They often avoid the main roads if they are large roads with heavy traffic, but there are no restrictions on where the checkpoint can be.
The most likely place where you could experience a checkpoint is around bars and nightclubs on days when people are expected to party. Major sporting events, concerts, and holidays are examples of when checkpoints are likely to be set up.
Contact a Savannah Criminal Defense Attorney
If you are arrested at a Savannah DUI checkpoint, contact a criminal defense attorney. Checkpoints are a bit controversial, and a good legal team may be able to help you with these charges. Contact Phillips Carson Phillips by calling (912) 232-0081 or using our online contact form to schedule a free consultation today.