Attorney Jonathan Boone Phillips is a Savannah native and second-generation lawyer, joining the firm as a partner after four years in the office of the Chatham County District Attorney. Boone graduated from Benedictine Military School and then attended and graduated from the University of Alabama. He is a graduate of the Mississippi College of Law (JD) and was admitted to practice law in 2013.
Boone interned with the Honorable James Bass, Judge Superior Court of Chatham County in 2012. He joined the District Attorney's Office in 2013 as its very first intern. Upon graduating from Law School Boone was hired as an Assistant DA assigned to DUI Court. Attorney Boone Phillips quickly rose through the ADA ranks to become one of the County's youngest ever felony prosecutors.
After four successful years as a Prosecutor, Boone joined the firm to establish Phillips Carson & Phillips as partner and lead criminal trial attorney.
Boone's experience in DUI cases is unparalleled due to his training and vast experience. He was the lead DUI Prosecutor in State Court. In 2013 Boone received GBI training in Security and Integrity and excelled in training with The Prosecuting Attorney's Council of Georgia from which he received special recognition. In 2014 he was recognized for his skills in prosecuting the drugged driver and for successful completion of the DUI Prosecution advanced course. In 2015 Boone was recognized for his successful completion of the "DUI Detection and Standardized Field Sobriety Testing", an intense training conducted by lead investigators at the Savannah Chatham Metro Police Department. While in the DA's office Boone never lost a DUI jury trial. He now becomes Savannah's best trained DUI Defense Lawyer and a recognized "Top Gun" at the Criminal Defense Bar. He, along with partner John Carson, was featured on the cover of South Magazine as Savannah's "Young Guns" Attorneys (July 2019).
Since entering private practice Boone has successfully handled numerous major felony cases, not only in Chatham County but also in Bullock, Effingham, Bryan and Liberty Counties, where he has developed a strong reputation for being an aggressive and tenacious defender.
Boone has also handed numerous personal injury cases, including automobile and truck accident cases. He has successfully negotiated large settlements in fall cases, rear end collisions and premises liability cases. His skills as a prosecutor have transitioned well into the personal injury field of law.
Attorney Boone Phillips is admitted to practice before the 11th Circuit Court of Appeals, the US District Court for the Southern District of Georgia, the Georgia Supreme Court and Court of Appeals, and before all trial Courts in the State of Georgia. He has been recognized as a "Top 40 Under 40" attorney by the National Trail Lawyers Association in both criminal and civil law.
Boone is married and has a one year old son.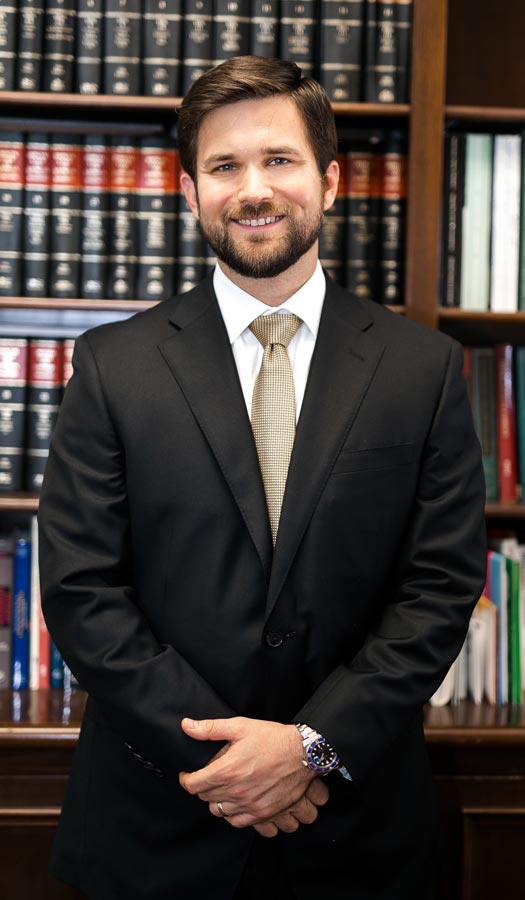 Past Employment Positions