Meet Leading Savannah Lawyer Bobby Phillips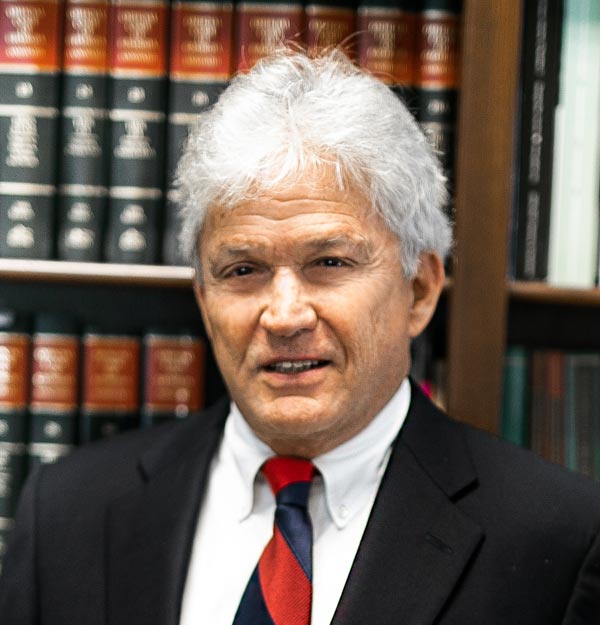 For more than four decades, Attorney Bobby Phillips has represented people in Savannah and the surrounding area with a primary focus on protecting and defending his clients. Among the many things he knows is that there is a benefit to hiring a lawyer after an accident.
The Phillips Carson Phillips Law Practice is a comprehensive law firm that provides experienced legal counsel in criminal defense, personal injury, legal malpractice, and family law.
Over the years, Attorney Phillips earned a reputation for being aggressive, efficient, and highly successful. With founding partner John Carson and son Jonathan Boone Phillips, Phillips Carson Phillips continues that tradition, giving personal attention and care to your legal matters.
Personal Injury
Personal injury is an area of law that allows an injured person to recover monetary damages from the responsible party. The injured person must produce evidence proving that the proposed negligent party caused the situation that led to the injuries and damages. Personal injuries include every variety of injuries to a person's body, emotions, or reputation. Though many of us have heard of suing to recover compensation and have maybe experienced a personal injury award in the form of receiving a settlement after a common car accident, sometimes it is not always easy to understand this particular area of the law and the advantages of hiring an attorney on a contingency basis.
In this brief video, "Why Hire an Attorney After an Accident," Bobby Phillips discusses the advantages of hiring an attorney if you have been involved in an accident.
"Statistically, it's been shown that having an attorney will – a client will net, I don't know, I think it's two and a half to three times more than handling the case on their own. The client has no real experience in most cases dealing with an adjuster or confronting legal issues which they are totally unfamiliar with. There's really no reason why you would not hire an attorney. Most attorneys, us included, accept cases on a contingent fee basis, which means if we don't make a recovery, you don't owe us anything. If you try to handle it yourself, you'll be low-balled, and you will not get what was coming to you."
Contact Savannah Personal Injury Lawyers
At Phillips Carson & Phillips, we represent clients who have been injured in accidents, on the job, or through medical negligence. The first step for the folks we have helped is "hire a lawyer." When you hire a lawyer on a contingent fee basis, they are paid not from you, but take their payment from the settlement awarded. That is why you hear "we only get paid when we win." If there is no award given, you are not out any lawyer fees.
We know that when you are injured, your finances can quickly become a major life problem. Sometimes only a lawyer can get you a comprehensive and fair settlement, settle your case quickly, or get it into court in the least amount of time possible.
Over the years, we have obtained millions of dollars for our clients in cases involving personal injury, medical malpractice, and legal malpractice. We are aggressive in our pursuit of your compensation, and you will always be involved in the process. Our attorneys give you the personal attention and respect you deserve.
Contact us to schedule a free consultation and consider the need to hire a lawyer after an accident. We can discuss your case and make sure you are treated fairly. Call (912) 232-0081 or message us online using our contact form. We have two locations, Savannah and Tybee Island. We look forward to talking with you.