Driving while intoxicated (DWI) is a serious offense. In the state of Georgia, there isn't much of a differentiation between a DWI and DUI (Driving Under the Influence). You can be charged with a DWI whether you drive under the influence of drugs or alcohol. The penalties for a DWI in Savannah can have serious impacts on your life. Here are some of the most common penalties for first-time DWI offenses in the state of Georgia.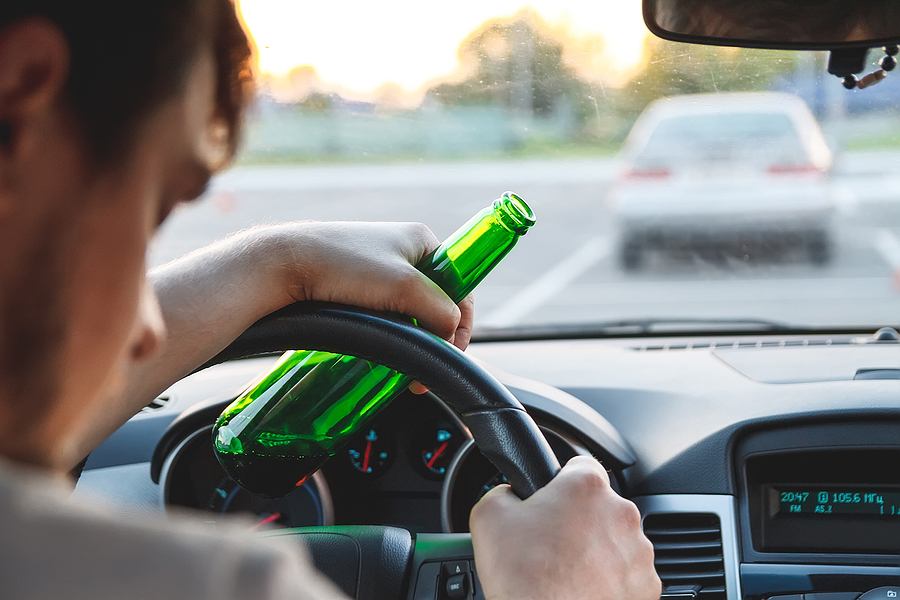 Jail Time
If arrested and convicted of a DWI in Chatham County, you could face up to 10 days in jail. This jail time shows up on your criminal record. This could negatively impact your future chances of employment and your ability to fulfill your responsibilities to your family and current employer.
Probation
As a result of a DWI conviction, you could face up to 12 months of probation. This is an inconvenience to plans that you may have this year and will show up on background checks. You will have to follow all of the rules surrounding probation, including regular check-ins with your probation officer.
Costly Fines
It is expensive to be convicted of a DWI. In addition to court costs, you can expect to pay more than $500 in fines. One way to avoid paying expensive fines is to hire a Savannah DWI attorney who can help you fight the conviction in court.
Community Service
Judges often require those convicted of a DWI offense to engage in community service. These community service hours become a requirement of your sentence. The amount of community service hours will vary from person to person but is often around 40 hours. This is a large number of hours that you will need to spend on unpaid work away from your family and friends.
Loss of Driver's License
A DWI conviction can cost you your license. After your arrest, the Department of Driver Services starts to process your Administrative License Suspension. You only have 30 days after your arrest to try to fight it. Depending on the current caseload of the court system, you could potentially have your license suspended between your arrest and court date. Most people convicted of DWI offenses automatically lose their driver's license. Working with a DWI lawyer as soon as possible can help to start the process of stopping the license suspension.
Alcohol Assessment Program and Treatment
You may be required to undergo an alcohol and drug assessment program if convicted of a DWI to ensure that you do not suffer from an addiction that needs treatment. If it's determined that you need treatment, you could be ordered to a court-ordered drug and alcohol treatment program to help reduce the chance that you will drive under the influence again.
If convicted and sentenced to treatment, you will have to pay the costs associated with treatment. While your health insurance might cover certain aspects of drug and alcohol treatment, you will need to pay uncovered expenses related to your care. These costs and possible lost work time can be a lot for you and your family to manage.
Victim Impact Panel Attendance
The judge might require that you attend a victim impact panel to better understand the impacts driving under the influence can have. Panels are often administered by organizations such as Mothers Against Drunk Drivers, where you will spend time with people that have been injured or who have lost loved ones due to intoxicated drivers. The idea behind this penalty is that when drivers understand that their actions have serious impacts, they'll be less likely to engage in risky behaviors, like drunk driving or driving under the influence of alcohol or drugs.
More Severe Penalties for Second Time Offenders
The penalties for first-time DWI offenses are severe. However, there are more severe consequences for second and third-time offenders. For example, it can be much more likely that you could lose your driver's license if you have been convicted of a DWI in the past. Repeat offenders face higher fines and longer jail sentences.
Contact Savannah DWI Lawyers
If you or a loved one has been arrested due to a DWI, you will want to consult a lawyer. It can be beneficial to have a knowledgeable attorney by your side during this difficult time. Phillips Carson & Phillips help clients fight DWI convictions and advocate strongly for their clients. Contact us by calling (912) 232-0081 to schedule a free consultation with a member of our legal team.