Medical malpractice is when a medical provider neglects to provide patients with the appropriate treatment and their actions cause injury to a patient. Now not all medical malpractice claims look the same or cause the same level of injury. However, you have the legal right to seek compensation against healthcare providers that injure you or loved ones. Here are some common types of medical malpractice recognized in the United States.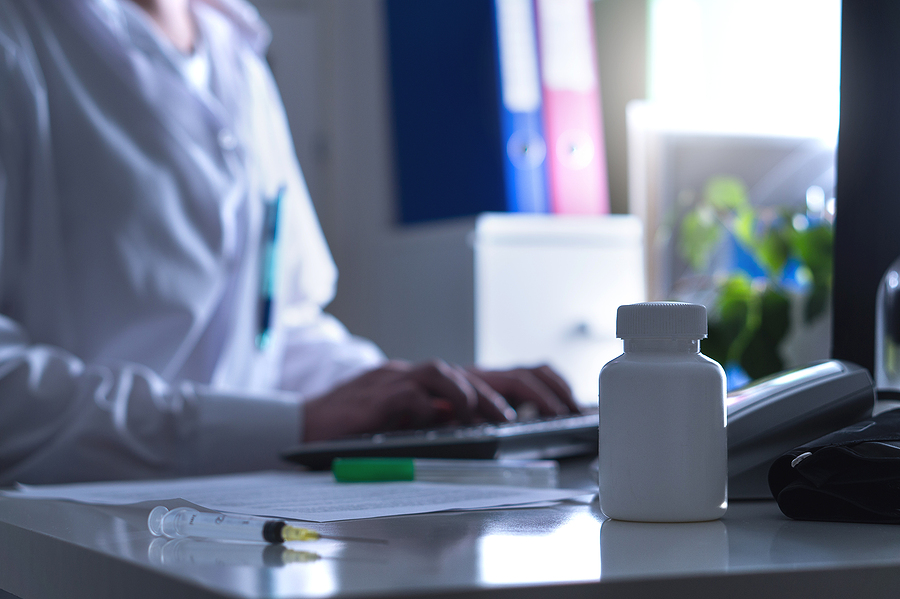 Failure to Diagnose
When you go to a hospital or schedule an appointment with a doctor to evaluate your symptoms, you have the right to expect the doctor to properly assess you and diagnose what's wrong. When a medical provider fails to diagnose your serious health condition through negligence, you are not able to get timely or proper treatment necessary for your well being.
Depending on the severity of your medical condition, a delayed diagnosis can have severe ramifications. For example, failing to diagnose cancer at an earlier stage could be fatal once it's discovered later after the cancer has progressed.
Surgical Errors
Another common type of medical malpractice is surgical errors. This is when mistakes happen in surgery. This can include:
Operating on the wrong patient
Operating on the wrong body part
Unsanitary operating conditions
Poor post-surgical care
Leaving surgical instruments or materials in the patient
There are steps that surgical teams take to prevent surgical errors from happening. This includes verifying the patient medical history and marking the body part to be operated on. When surgical teams make surgical errors that impact you, they should be held accountable.
Prescription Medication Errors
Prescription medication errors are another common type of medical malpractice. This happens when doctors prescribe patients the wrong medication or an improper dosage of a drug. This also occurs if pharmacists incorrectly fill prescriptions. If given the incorrect medication or improper dosage, patients can suffer from adverse drug reactions. Sometimes this can be life-threatening. Additionally, because of prescription medication errors, the condition the medication is intended to treat will not improve.
Misdiagnosis
A misdiagnosis occurs when a doctor gives the wrong diagnosis to a patient, forcing them to go through unnecessary treatments and failing to treat the real condition. For example, many people with celiac disease have been misdiagnosed as having IBS. While some medical conditions might be difficult to diagnose, this isn't an excuse for failing to provide the right diagnosis. If a competent doctor would have been able to correctly diagnose the condition, you may have a related medical malpractice claim.
Wrong Treatment
If a medical provider provides the wrong treatment for a medical condition, they can be held liable for medical malpractice. This can include prescribing the wrong medication or not treating an injury in a way that any reasonable doctor would. There is a certain standard of care that patients have the right to expect from medical professionals. When a doctor or technician offers the wrong treatment for a condition that causes further injury or fails to treat the condition, this may be grounds for a medical malpractice case.
Birth Injury
A birth injury is when medical providers make a mistake during the delivery process that causes an injury to a newborn baby. This can include cerebral palsy, a congenital movement disorder related to abnormal brain development. This often happens when a newborn doesn't get enough oxygen during the birthing process. A diagnosis of cerebral palsy impacts the quality of a child's entire life.
Another birth injury can occur when moms-to-be or newborns are injured or die because a doctor failed to execute an emergency Cesarean section. This can occur if the mother is not properly monitored during the labor process. With proper care and monitoring, many birth injuries can be avoided.
Nursing Home Negligence
Nursing home negligence is a significant problem when it comes to providing care for seniors. For example bedsores are painful ulcers that form on a patient's skin when they have been left sitting or lying in the same position for too much time. Bedsores are difficult to heal and can compromise a patient's health even further. In the event that bedsores become infected, patients can suffer from serious health problems. As always, proper and compassionate care for patients can avoid medical malpractice accusations.
Contact Savannah Medical Malpractice Lawyers
If you or a loved one suspect an injury was caused by medical malpractice, you could be entitled to compensation. The best way to know if you have a case is to contact a good medical malpractice lawyer for a consultation to discuss what happened.
Phillips Carson & Phillips helps victims of medical malpractice seek compensation to cover their additional expenses, pain and suffering, and lost wages. Contact us by calling (912) 232-0081 to schedule a free consultation with a member of our legal team.