As marijuana use becomes more accepted in society, it's important to know the laws of where you live. Despite progress for recreational marijuana reform in other states, marijuana has not been legalized in the state of Georgia. If you are found in possession of marijuana, you can be charged with a drug crime.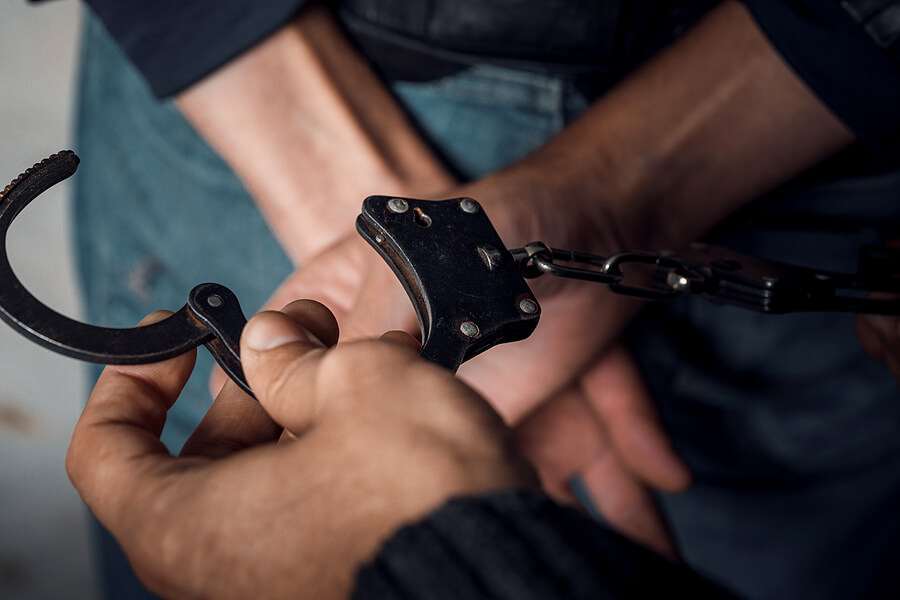 A misdemeanor or felony drug charge can have serious repercussions on your life and give you a criminal record. This can hurt your employment opportunities and ability to secure a line of credit or a mortgage. Here are some things to know about marijuana possession in Savannah, Georgia, and what you should do if you have been charged with a drug crime.
Where is Recreational Marijuana Legal?
While Georgia has not legalized recreational marijuana, other states already have. According to U.S. News & World Report, recreational marijuana is currently legal in:
Alaska
Arizona
California
Colorado
Connecticut
Illinois
Maine
Massachusetts
Michigan
Montana
Nevada
New Jersey
New Mexico
New York
Oregon
Vermont
Virginia
Washington
Washington, D.C.
It must be noted that you cannot buy recreational marijuana in one state where it is legal and then drive or fly it to a state, like Georgia, where it is illegal. There are different laws that must be adhered to in the states where marijuana is legal, such as how much you can possess at once without a license to sell it. When you travel to other states, you must know the laws of the state you're visiting. Not knowing the law is not a good excuse.
Penalties for Felony Possession
Possessing between 1 ounce and 10 pounds of marijuana in the state of Georgia is considered felony possession. Anything over 10 pounds is considered marijuana trafficking. The penalties for felony possession are steep and depend on the amount of marijuana found. Felony possession penalties for marijuana include:
5 years of jail time and a mandatory $100,000 fine for possession of 10 to 2,000 pounds of marijuana
7 years of jail time and a mandatory $250,000 fine for possession of 2,000 to 10,000 pounds of marijuana
15 years of jail time and a mandatory $1,000,000 fine for possession of more than 10,000 pounds of marijuana
Penalties for Misdemeanor Possession
In 2018, the penalties for misdemeanor possession of marijuana were decriminalized in the city limits of Savannah. First offenses are ticketed and fined instead of having a misdemeanor charge. However, this rule only applies in certain circumstances and does not apply to all of Chatham County. Generally, one ounce or less is considered misdemeanor possession for marijuana and is punishable by one year of jail time and a $1,000 fine.
What About Medical Marijuana?
Georgia does allow medical marijuana in the form of low THC oil. Under the law, qualified patients and legal guardians (including parents of minor children) can have up to 20 fluid ounces of it in their possession. However, you must still have a medical marijuana card from the Georgia Department of Public Health for one of the medical conditions recognized under the law. Qualifying conditions include:
AIDS
Alzheimer's disease
Amyotrophic lateral sclerosis
Autism spectrum disorder
Cancer
Crohn's disease
Epidermolysis bullosa
Intractable pain
Multiple sclerosis
Parkinson's disease
Peripheral neuropathy
Post-traumatic stress disorder
Seizure disorders related to the diagnosis of epilepsy or trauma related head injuries
Sickle cell disease
Tourette's syndrome
In addition, there are restrictions on what you can do with the low THC oil, including producing or selling edibles with it. You also cannot ingest it by vapor.
What To Do If You're Charged With Marijuana Possession in Savannah
If you are charged with a marijuana crime, you should speak to a criminal defense attorney. An experienced criminal defense attorney can help explain the law and your options to you. The sooner that you contact a lawyer, the more likely it is that your charges will be reduced or dropped. If you are arrested for marijuana possession in Savannah, you could potentially be facing jail time. An attorney can help you understand the consequences if you are convicted of a drug crime and explore other options.
Contact a Savannah Drug Crimes Lawyer Today
Have you or a loved one been charged with marijuana possession? Phillips Carson & Phillips can help represent you against these serious charges. You need an experienced and aggressive lawyer to proactively fight these charges. Contact us to schedule a consultation by calling (912) 232-0081 or using our online contact form.