In the state of Georgia, the rights of fathers vary based on a few important factors, including whether parents are married or unmarried. When it comes to discussing paternity, custody, and child support issues, this can make it difficult for fathers to know where they stand legally. In this blog post, learn more about father's rights in Savannah, Georgia and what steps to take in child custody situations.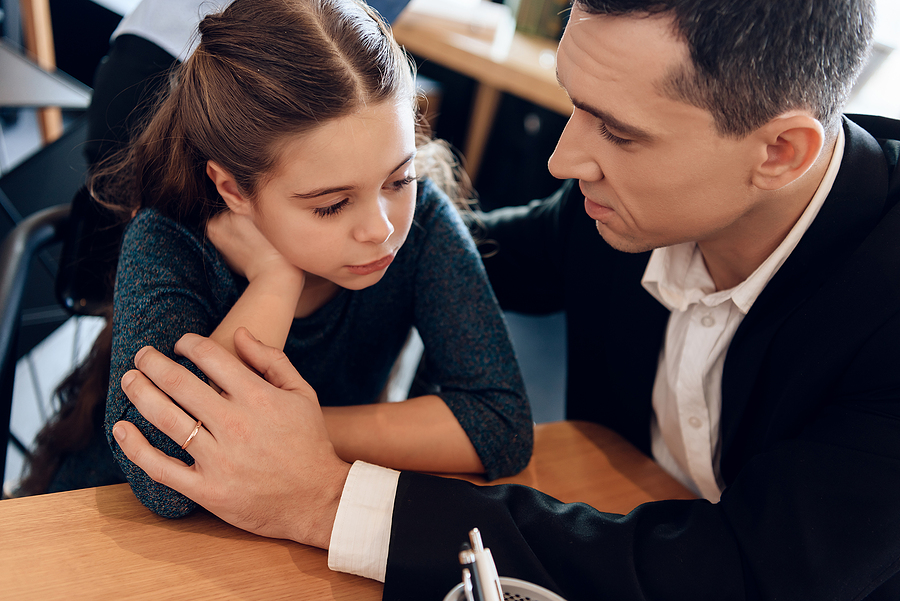 Married vs. Unmarried Fathers
Unmarried mothers legally have sole custody of their children until fathers establish a legal relationship with their children. Married parents have a different legal standing than unmarried parents. For married fathers, mothers and fathers have the same legal rights as parents.
Married fathers are presumed to be the legal and biological father of children born into a marriage. However, there are some instances where the married father may not be the biological father. The mother could have had an affair. In this case, the man that believes that he's the biological father of a child can start a paternity suit, too.
For an unmarried father to have custody or visitation rights, they need to file a legal motion to establish these rights. Unmarried fathers have to do this whether they seek joint or sole custody.
Paternity vs. Legitimation
Paternity and legitimation are two separate processes. Establishing paternity means identifying a child's biological father. Once paternity is established, the father can be added to the birth certificate. Legitimation is the process of creating a legal relationship between a child and their father. Sometimes this happens at the same time as establishing paternity, but in other cases, these processes remain separate.
An unmarried father might pay child support and be listed on the child's birth certificate without having legitimation. This means that the unmarried father does not have the legal standing for visitation and custody rights without legitimation. Since married fathers already have custody rights, the process of establishing paternity and legitimation does not need to take place.
Who Can Establish Paternity?
Both the mother and the presumed father can file a paternity action in the state of Georgia to establish paternity. In some cases, the state may take action to initiate the process of paternity to recover costs from the father if the mother receives public assistance from the state. Mothers may file paternity cases to make the father pay child support. Fathers can file to establish paternity at any time in order to protect their legal rights to custody and visitation.
Benefits of Establishing Paternity
There are many benefits associated with establishing paternity that is important for the father and his children. These include the right to:
Health insurance under father's group policy
Inherit property or wealth from father
Social security benefits if father becomes disabled or dies
Obtain medication history or related information
Aside from custody and visitation, these are just some of the reasons why it is important for unwed fathers to establish legal custody of their children.
Paternity Acknowledgement Process
In Chatham County, Georgia, unwed parents can sign a Voluntary Paternity Acknowledgement form when the child is born to help establish a legal relationship between the father and child starting from birth. It can be signed in the hospital or at the State Office of Vital Records. A notary public must witness both parents signing the document for it to be considered valid. For unwed fathers with a signed and notarized Paternity Acknowledgement form, they have similar rights to the child as married fathers.
Additionally, the Paternity Acknowledgement form establishes the father's rights to:
Receive notice of adoption proceedings
Provide child support and health insurance until the child turns 18 years old
Signing a Paternity Acknowledgement form is voluntary. After signing and sending it to the appropriate court or state agency, either parent can cancel it within 60 days of the date it was signed or up to the date of the court order establishing paternity, whichever occurs first. If the Paternity Acknowledgement form is not canceled within this time frame, then the Paternity Acknowledgment is the legal determination of paternity.
Some unwed fathers do not sign Paternity Acknowledgement forms during the time of their child's birth. However this does not mean that they can not file a legal motion later to establish paternity and legitimation.
Contact Savannah Father's Rights Lawyers
If you have questions about your rights as a father in Savannah, you can contact our team of child custody and paternity lawyers. Phillips Carson & Phillips helps our clients navigate the complicated child custody process. Contact us by calling (912) 232-0081 to schedule a free consultation with a member of our legal team.