Divorce and child custody battles can be very emotional and consuming. Both parties claim to want what's best for the kids, but the process can quickly lose focus on what's important for the child and what they want. Here are some factors to consider when developing a child custody plan.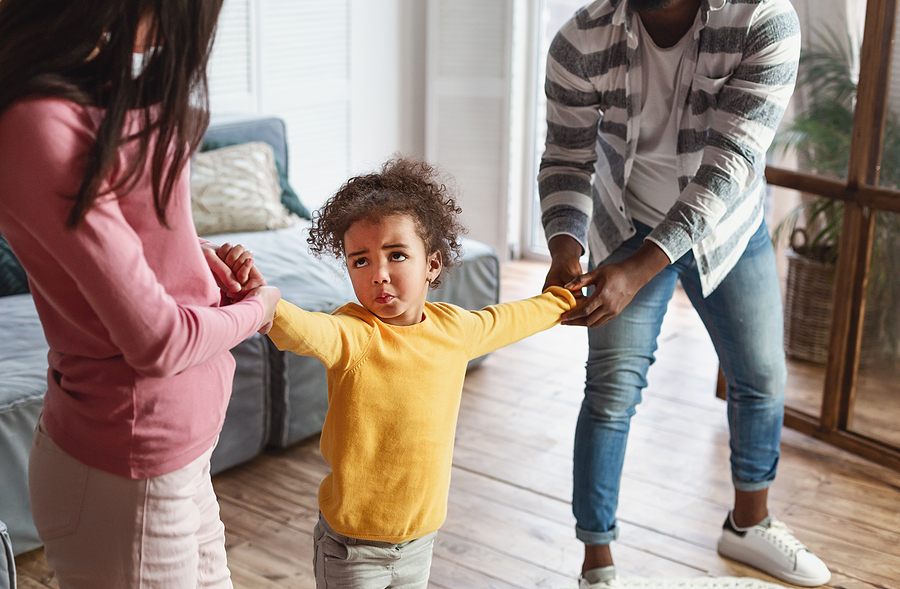 What Both Parents Want
Before considering anything else, it's a good idea to think about what both parents want. Do both parents want full custody? Are both of you interested in shared custody? Sometimes it is possible to find a happy solution for all parties without having to compromise. It is possible that one parent might prefer partial custody over full custody because of their work or lifestyle situations. If one of you works more than full-time and travels a lot, it might objectively be better for the children to spend more time at the other parent's house.
What Children Want
It is important to also consider what the children want. If children are old enough to know what they want, you should ask them what they want to do. If they have a strong preference for living with one parent over another (and it makes sense for the parents), it could be a good idea to honor the child's wishes.
In instances where the child is too young to offer any input on their living preferences, you can look at the child's lifestyle and needs. A young baby that still needs to be breastfed would need to live with their mother primarily until they are older. While there are solutions such as pumping milk, it might be in the best interest of the child to prioritize this need.
The Willingness of Parents to Work Together
If parents are unwilling to work together now, they are unlikely to want to work together later, when handling the day-to-day life of taking care of children. If parents are unwilling to work together, then a more specific and strict custody plan should be drawn out that clearly outlines who is responsible for the children when. This can reduce the likelihood of conflict later.
Conversely, if the divorce is fairly amicable and the parents are willing to work together, there might be more room for flexibility. Maybe where children go each holiday doesn't have to be spelled out and the parents can resolve some issues as they come up. Whenever there is a doubt about whether parents will work together well, a more specific child custody plan is better. It can be changed later if necessary.
Primary Caregiver Prior to Divorce
If the mom was the primary caregiver for the kids prior to the divorce, it will be more disruptive if the other parent will now take on that role. However, it's important to realize that the situation will change and require adjustment no matter who gains primary custody of the children. The primary caregiver may not have needed to work to support themself prior to the divorce but likely needs to get a job now.
Additionally, if one or more of the children has special needs, the caregiving situation might require extra attention. If you were the primary caregiver for a child that needs 24/7 attention and you have to work, you might need to hire someone to take care of your child while you work. You will need to show that you have the ability to do so.
Ability to Provide for the Child
The ability to provide for children is significant milestone parents that want custody of their children must face. You will need an income large enough to support the kids and all of your living expenses, as well as a place for them to sleep. The court system doesn't dictate that children need their own rooms or that parents need a certain amount of income to have custody of their kids. But in general, you will need to be able to show that you can provide for them.
Contact Child Custody Attorneys in Savannah Today
If you are in the process of establishing a child custody plan, you can work with child custody lawyers to get advice and for the lawyers to advocate on your behalf. It can be a stressful time and it's imperative that the process goes as smoothly as it can. Remember unmarried parents should establish custody plans. Changes in living situations are stressful enough for kids so a well thought out custody plan is important.
Contact Phillips Carson Phillips today by calling (912) 232-0081 for a free consultation. We are here to help your family to create a child custody plan that is as positive as possible for all parties.