The state of Georgia has some of the toughest drunk driving laws in the country. If you have been charged with a DUI, it is important to know that repeat offenders are treated differently than first-time offenders.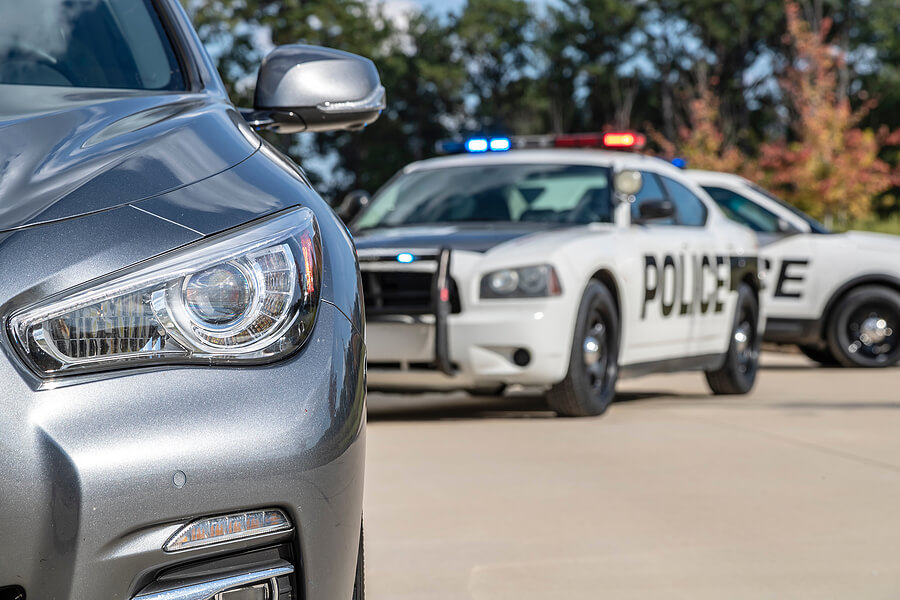 The penalties for a second or subsequent offense can be severe. A conviction on your record will make it difficult to find employment. If a criminal background check is done, you may not get approved for a rental apartment. You may even lose your driving privileges. You could also face jail time if convicted as well as heavy fines.
Here are some things to know about repeat DUI offenses in Savannah, Georgia.
What Happens When I Am Found To Be A Habitual Violator?
A habitual violator is someone who gets arrested for driving under the influence three times within a five-year period. They are considered repeat offenders because they have had multiple DUIs.
The penalties associated with being declared a habitual violator vary based on how many prior DUIs you have. For example, if you have been convicted of three DUIs within the past five years, you could lose your license for five years. If you continue driving while your license is suspended, you could face fines and jail time. You might even end up facing felony charges.
Common Penalties for Habitual Violators in Georgia
Habitual traffic offenders are those individuals who commit 3 or more moving violations over a period of 12 months. A person convicted of speeding, reckless driving, failure to yield, failure to signal, no insurance coverage, improper equipment, driving under the influence (DUI), etc., is considered a habitual offender.
The penalty for a DUI conviction varies depending on whether it is your first offense, second offense, third offense, fourth offense, fifth offense, or sixth offense. Some common penalties for being a repeat DUI offender in Savannah, Georgia, include:
Loss of License
If you have been convicted of DUI multiple times, then you may lose your license in Georgia. This means that you cannot drive legally until your license has been reinstated. It is possible to get your license back after one year, but this depends on the number of previous convictions.
Hefty Fines
In addition to losing your license, you could be required to pay hefty fines. These fines often go toward paying for court costs and other fees related to your case. In some cases, you could be ordered to pay restitution as well.
Jail Time
You could spend time behind bars if you are convicted of a DUI. Jail sentences usually range between 30 days and five years. However, there are exceptions. For instance, if you were found guilty of a DUI after killing someone, you could receive life imprisonment.
Probation
You could get probation instead of jail time if you are convicted of DUI. Probation means that you must complete certain requirements before your sentence is completed. For example, you may need to attend alcohol treatment programs, perform community service hours, or take an educational course. If you violate that probation by committing a new offense, you will have a violation of probation hearing and likely go to jail as well as face charges for the new crime.
Required Use of an Ignition Interlock Device
In Georgia, you may be required to use an ignition interlock device (IID). An ignition interlock device is a breathalyzer-like machine installed in vehicles with a history of drunk driving convictions. It prevents drivers who have been convicted of drunken driving or impaired driving from starting their vehicle unless they blow below a certain level of alcohol concentration. You also have to pay for all costs of the IID including installation, monthly fees because you are leasing the device, and removal fees.
Community Service
If you are convicted of drunk driving, you can be given with community service. This is a form of punishment with the benefit that you help the community harmed by your criminal actions. You will be assigned some type of community service work by the court and it could be things like cleaning up parks, picking up trash, or helping out at a homeless shelter.
Contact a Savannah DUI Attorney Today
If you have been arrested for driving under the influence in Savannah, Georgia, then you should contact a lawyer immediately. A skilled attorney like those of the Phillips Carson Phillips law firm can protect your rights and fight to prevent you from receiving harsh penalties and fines. You will want a Savannah DUI lawyer that has the expertise, trial experience, and knows the Georgia DUI laws and criminal court system. If you have any prior DUI charges or license suspensions, such as a reckless driving charge or even minor traffic or speeding tickets, it can be used against you in a court. You will want to talk only to a lawyer if charged and do not admit to anything. Let your DUI attorney represent and advise you.
If you're convicted of a DUI, you will likely face serious consequences. If this is a second offense, it is even more important to have a DUI lawyer from a reputable firm such as Phillips Carson Phillips. We can assist with your DUI case in Savannah, Georgia. We handle all types of criminal charges, including DUI offenses. Contact us today by calling (912) 232-0081! Or you can schedule a consultation or give us some information by using our online contact form.