In Georgia, it is illegal to participate in any type of drug conspiracy; in fact, it is illegal to conspire to commit any crime. Drug trafficking is a crime that utilizes conspiracy to organize the distribution of drugs. It is being part of the organization responsible for the distribution or sale of drugs as well as providing resources that assist in that operation.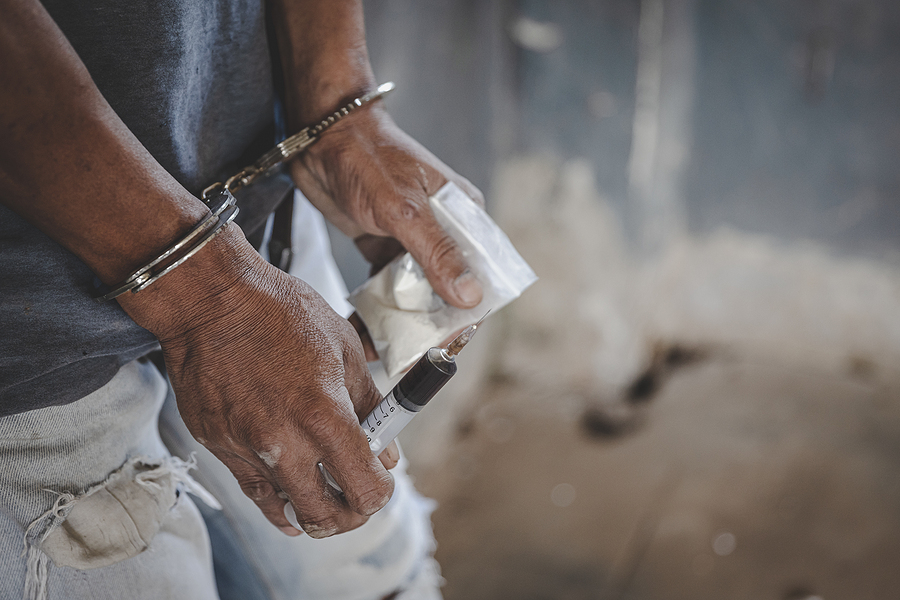 Individuals who are convicted of drug trafficking in Georgia and at the federal level face consequences that often include long prison sentences. It is no shock to understand that distributing illegal substances at this level harms citizens and often leads to violent crimes and other illegal offenses.
Drug Conspiracy
There are many different types of drug conspiracies that you can be charged with in Georgia. The most common types of drug conspiracies are:
possession with intent to distribute drugs
manufacturing and/or delivering drugs
trafficking drugs.
Drug Trafficking Busts
Trafficking drugs include transporting drugs across country borders and is considered a much more serious offense than the other two types of conspiracies mentioned above. Trafficking controlled substances in and across the United States is a serious offense and is considered a federal crime with long mandatory sentences.
In June of this year, in Central Florida, forty-one people were arrested for participation in a drug trafficking ring. According to Volusia County Sheriff Mike Chitwood, a multi-jurisdictional law enforcement effort of Nearly a dozen agencies worked together on the five-month investigation dubbed "Operation Daly Dose," named after one of the alleged ringleaders, Drew Daly of DeLand to make the arrests. They were involved in a fentanyl-heroin drug trafficking operation.
Recently a methamphetamine supplier to Georgia was sentenced to 25 years in prison for conspiracy to possess with intent to distribute methamphetamine. The other two co-defendants were also sentenced with one receiving almost 16 years in prison and the other to 2 years to be followed by 3 years supervised release. It was noted that there is no parole in the federal system.
In New York State, forty-eight individuals were busted as part of a multi-year investigation that involved several NY counties. New York Attorney General Letitia James said that 48 individuals will be charged with various counts of criminal sale, criminal possession of a controlled substance, and conspiracy to commit the alleged crimes.
U.S. Attorney for the Middle District of Louisiana, Ronald Gathe announced on Nov. 10, 2022, that "a member of a large drug trafficking organization operating out of the Baton Rouge area has been sentenced to 30 years in federal prison." Travis James, 38, of Baton Rouge, was convicted of conspiracy to distribute cocaine, crack cocaine, and heroin; conspiracy to launder monetary instruments, and possession of firearms by a convicted felon.
These are just a few examples of the magnitude of drug trafficking crimes and penalties that may accompany a conviction.
Federal vs State Drug Conspiracy Charges in Georgia
Generally, federal drug conspiracy charges are treated more severely than state charges. Federal charges carry stiffer penalties and longer jail sentences including mandatory sentences, and those convicted may incur major fines or forfeiture of assets. Federal drug conspiracy charges can require proof that the alleged conspirators agreed to commit an act that would constitute a federal crime involving drugs or controlled substances. It is important to note that it does not matter whether the plan was successful; merely agreeing to it is enough for prosecutors to bring a charge against an individual or group.
Under Georgia law (O.C.G.A. § 16-13-30), it is illegal to possess, manufacture, deliver, distribute, or possess with intent to distribute any controlled substance. It further indicates that violation of this Code section is a felony and, upon conviction, shall be punished by imprisonment for a minimum of one year up to ten years, or a fine up to $25,000, or both jail time and fine.

If you have been charged federally with drug trafficking and conspiracy, it is probably likely you will also be charged in Georgia, as usually federal, state and local law enforcement will be involved in investigations, arrests, and prosecution.
Contact a Savannah Criminal Defense Attorney
Attorneys of the Savannah law firm of Phillips Carson Phillips are experienced in criminal defense in state and federal cases. The attorneys at Phillips Carson Phillips have successfully defended clients charged in Georgia with all types of federal offenses. We have a working knowledge of the Federal Rules of Evidence and the Federal Rules of Criminal Procedure. In the event of conviction, we thoroughly understand the U.S. Sentencing Guidelines.
Contact Phillips Carson Phillips by calling (912) 232-0081 to discuss your charges and what we can do to represent you.