The consequences could be serious if you are charged with a crime in Savannah. Depending on the severity of your offense, you could face fines, probation, or even prison time. If you find yourself in this situation, it's important to know your rights and understand your options.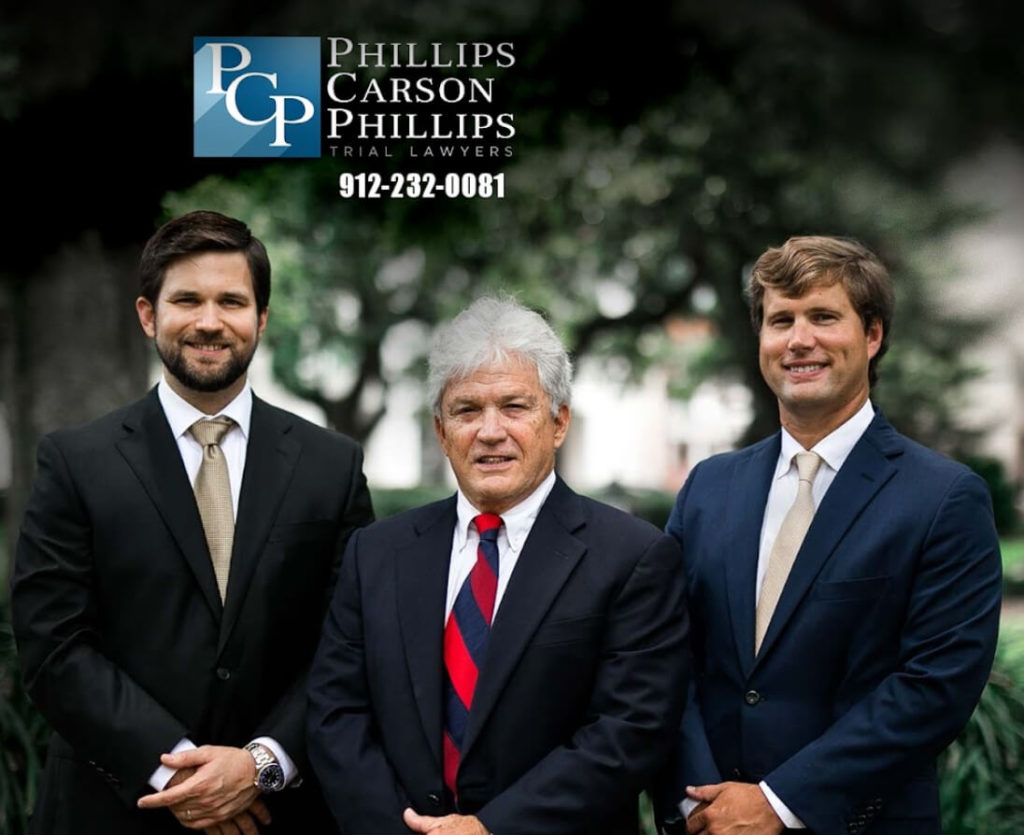 These circumstances can be stressful — and that's why it's essential to partner with an experienced criminal defense attorney as soon as possible after being charged with a crime. Your attorney can help assess the strength of the prosecution's case against you, explore possible defenses and mitigation strategies, and devise a plan to help you achieve the best possible outcome in your case.
In this blog post, learn more about each of the three attorneys that make up Phillips Carson Phillips.
Bobby Phillips
Savannah-born attorney Bobby Phillips was educated at Mercer College in Macon, Georgia, graduating with a BA in 1968 and a Juris Doctorate in 1970. After graduating from law school, Attorney Bobby Phillips enlisted in the Army and served in the offices of the General Staff of the Attorney General's Office (JAGC) in Germany.
He returned to Savannah in 1974 and established a private law practice specializing in criminal law. He appeared on courtroom television as both an interviewee and a commentator after his most infamous case involving an insanity defense. He has a history of getting acquittals in murder, rape, and robbery cases.
He established his own practice and began processing malpractice litigation cases. He was Savannah's first attorney to specialize in legal malpractice litigation cases. Today, he continues to handle fraud and serious personal injury cases, successfully defending clients who have been charged with serious crimes.
John Carson
John Carson graduated from the University of Georgia before earning his Doctor of Jurisprudence from the University of Georgia School of Law. Before becoming a founding partner of Phillips Carson Phillips, he practiced law with Bobby Phillips and Boone Phillips and Duffy & Feemster.
He focuses on civil and criminal law within Georgia state and federal courts. He's also very active in resolving family law cases, including divorce, child custody, and child support cases. He is a member of the State Bar of Georgia, the Savannah Association of Criminal Defense Lawyers, and the Savannah Bar Association.
Jonathan Boone Phillips
Jonathan Boone Phillips graduated from Benedictine Military School and the University of Alabama before earning his law degree from the Mississippi College of Law. He is a second-generation lawyer and has experience working under the Chatham County District Attorney.
As an intern for the District Attorney's Office, he worked to become a District Attorney and a Felony Prosecutor. He became one of the youngest prosecutors to earn this achievement. Now, as a private lawyer for his clients, he has developed a reputation as a strong defender in felony criminal law cases.
He is consistently recognized as a top criminal defense attorney, earning several awards. This includes being featured on local magazine covers and being one of the "Top 40 Under 40" attorneys from the National Trial Lawyers Association.
Contact a Savannah Criminal Defense Attorney Today
If you're facing a criminal charge, your future and your liberty are at stake. You probably have many questions and need someone you can trust to guide you through the process. The right criminal defense lawyer can be the difference between a conviction or an acquittal.
If you have been arrested or charged with a crime in Savannah, it is advisable that you get in touch with a local criminal defense attorney as soon as possible. Even if you are innocent and prosecutors cannot prove it beyond a reasonable doubt, it is still advisable to secure legal representation sooner rather than later. A good lawyer will understand the case against you and help guide you through the process so that you make informed decisions at every turn.
Your criminal defense attorney can help you get started with the process. If you face criminal charges in Savannah, Georgia, Phillips Carson Phillips can assist with your case. Schedule a consultation by calling (912) 232-0081 or using our online contact form.