If you have been in a car wreck, there are several steps that you should take afterward to protect your interests and help you deal with the accident's aftermath. These include reporting the accident to authorities, documenting damage to your car, contacting insurance companies, and finding a trustworthy lawyer, if necessary.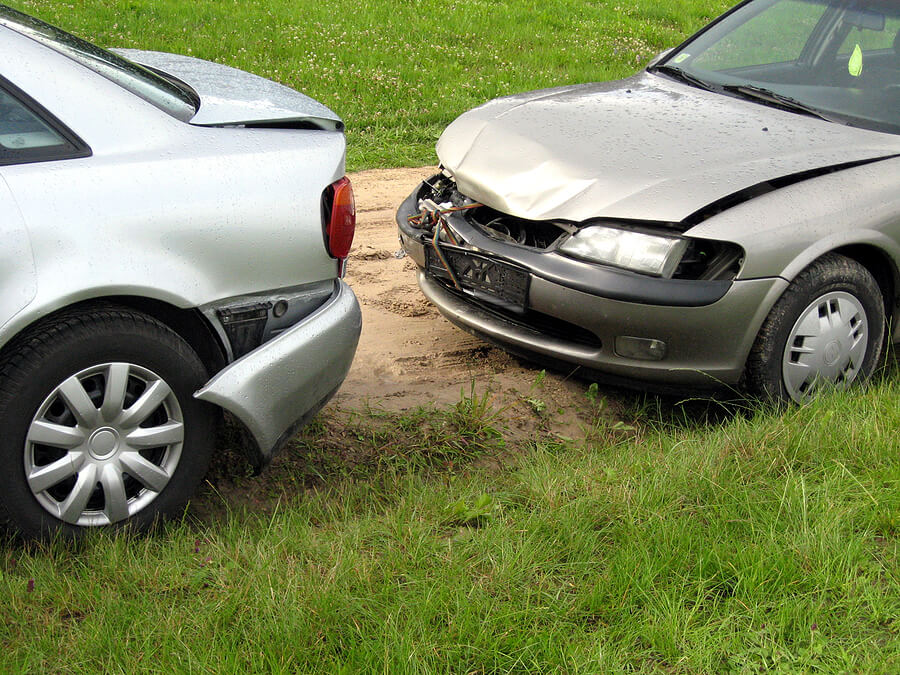 In the event you're involved in a car wreck as a result of another driver's negligence, you'll need to take steps to ensure that your rights are protected. Here are some steps you should take after a car accident.
Contact the Police
The first thing you should do after an accident is to contact the police. If anyone is injured or trapped in a car, you should call emergency responders to assist any injured people.
You should also contact the police so that there is an official record of the accident. You may need a police report later and it may have information in it that you may have been unable to collect at the time.
Document Your Car's Condition and Collect Witness Information
After the police have been notified of the accident, you should then turn your attention to assessing your own car's condition. Ideally, you want to document your car's condition while the details are fresh in your mind. If you're able, take pictures right after the accident. You'll want to take pictures of your car from every angle, including any parts that have been damaged. Make sure you note the exact time and date that you took the photos. If possible, you should also locate any witnesses and get their names, contact information and any details that they saw leading up to or causing the accident.
Exchange Info with Others Involved
After you've reported the accident to the police, you can turn your attention to talking to the other parties involved in the accident. You should exchange contact information (including insurance company information) with any drivers or passengers that were involved in the accident. This can help you stay in touch with the other parties and exchange additional information as needed.
Call a Tow Truck or Roadside Assistance
If your car is disabled or damaged due to a car accident, you should have it towed to a repair shop or at a mechanic immediately. Your auto insurance provider might have a roadside assistance program that can help you when you call to report the accident to your insurance company. If you have been hurt and taken to the hospital, the police likely will have your car towed to clear the roadway.
Seek Medical Attention
If you are injured in an accident, you should seek medical attention as soon as possible. This will ensure that any injury will be identified and treatment can begin. You may have injuries that won't show up until later. Only a doctor or ER personnel may be able to identify head, back, or neck trauma or internal injuries. This is why it is important to seek medical attention quickly after an accident, even if you have to take yourself to your doctor or local ER.
The medical records from immediately after your accident can be used as evidence of the physical harm you suffered, if you need to prove it in a lawsuit or settlement negotiation. If you wait too long after the accident to seek medical assistance, the other party might claim the injuries are unrelated.
Contact Your Insurance Company
After you've reported the accident to the police and exchanged information with other drivers at the scene, you'll want to contact your insurance company. You should be prepared to share certain details about the accident, including the date and time of the accident, the insurance information from the other driver, and any potential injuries that you or others sustained.
By reporting any injuries you sustained to your insurance company, they will be aware you will be incurring medical expenses and your insurance company can expect to cover their share of the costs.
Find a Trusted Lawyer
A lawyer can help you navigate the complexities of the accident, including helping you understand your rights and responsibilities in the situation, as well as seek compensation for expensive medical costs.
Contact a Savannah Car Wreck Attorney Today
In some cases, car accidents are unavoidable, but it's important to remember that you can take steps to make the aftermath as smooth as possible. If someone else is responsible for your car accident, you could be entitled to compensation.
If you are looking for a Savannah car wreck attorney consider Phillips Carson Phillips. We have experience getting car accident victims the compensation that they need. At Phillips Carson Phillips, we are committed to helping people who have been injured by negligent drivers in Georgia. To speak with a personal injury attorney specifically about car wrecks or motor vehicle accidents, contact one of our offices in Savannah or Tybee Island
Call us to schedule a consultation by calling (912) 232-0081 or use our online contact form.