Despite pandemic-related shutdowns and an increase in telecommuting, the number of fatal crashes in the United States rose to the highest that it has been since 2007. In 2020, there were 38,680 auto accident deaths in the U.S., according to the National Highway Traffic Safety Administration. What could possibly be behind this dramatic increase and what can be done to make driving safer for everyone on the road?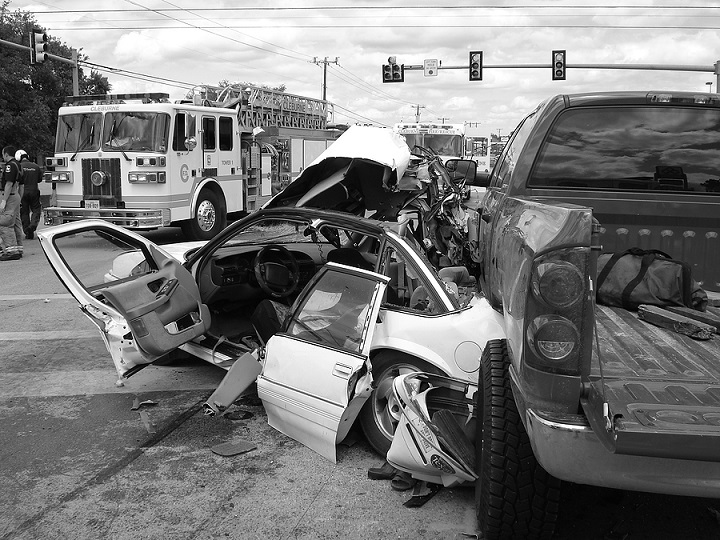 Stressed Out Drivers
One of the possible reasons that could be behind the increase of serious auto accidents is stress related to the pandemic. People have lost their businesses, livelihoods, and loved ones as a result of the pandemic. They may not feel that they have anything left to worry about or live for. As a result, this stress can hinder driver decision-making and make roads more dangerous.
Stressed out drivers are also likely to face fatigue, which can be nearly as dangerous as drunk driving. Falling asleep at the wheel or even closing your eyes for a few seconds can increase the likelihood of a crash substantially. If you have been injured by a driver that slept at the wheel, you can hold them accountable in a court of law for the injuries and losses you've suffered.
Speeding
There's been an increase in speeding-related accidents during the pandemic. While researchers cannot pinpoint exactly what is behind the increase in speeding, there are likely many reasons behind the increase. People spend more time in their cars going to grocery pickups and in drive-thru lines, as other forms of entertainment are unavailable to them. Also, speeding might give them something to do for fun, when so many other options are considered unsafe due to the spread of the virus.
Driving Under the Influence
The pandemic has caused a mental health crisis in the United States, and in many other parts of the world. The number of people turning to drugs and alcohol to soothe the pain of isolation caused by social distancing protocols is high. The drinking may not stop when someone sits behind the wheel. Drunk driving is a major cause of traffic fatalities. An increase in drinking and drug use related to the pandemic likely shares some of the responsibility for the high number of auto accident fatalities during the pandemic.
Driving Without Seatbelts
Another risky behavior that seems to have increased during the pandemic is driving without the use of seatbelts. Not only is this against the law, but it makes injuries from car accidents much more serious. Instead of being restrained in the vehicle during impact, you can be ejected from the car into other objects or the pavement with an excessive amount of force. For those that survive impact, the damage caused by this can be life-changing. Some common injuries related to being ejected from a vehicle during an accident include:
Traumatic brain injury
Spinal injuries
Broken bones
Internal bleeding
Neck trauma
Organ damage or failure
Can You Hold Pandemic Drivers Responsible?
If the reckless actions of another driver caused you or your loved one to be injured or killed in an auto accident, it is your right to seek compensation related to your injuries and losses. You can request compensation to cover medical expenses, missed wages, pain and suffering, and other damages. For loved ones killed in an auto accident that wasn't their fault, taking legal action against the responsible driver can help to cover funeral expenses.
There is no doubt that the pandemic has caused all of us a lot of stress and created circumstances that have increased the number of auto accidents. However, nothing removes an at-fault from being held responsible for the damages that they have caused.
While auto insurance will likely provide some compensation for the accident, it will not cover everything. This is why it's important to document everything related to the accident, including medical expenses, and discuss the details of your case with an auto accident lawyer during a free consultation.
Contact a Savannah Auto Accident Attorney
Have you or a loved one been injured in an auto accident in Savannah? Phillips Carson & Phillips has experience helping clients get the compensation they deserve as a result of auto accidents. Having an experienced and empathetic Savannah auto accident attorney on your side can enable you to focus on your recovery while your lawyer fights your case. Contact us to schedule a consultation by calling (912) 232-0081 or using our online contact form.